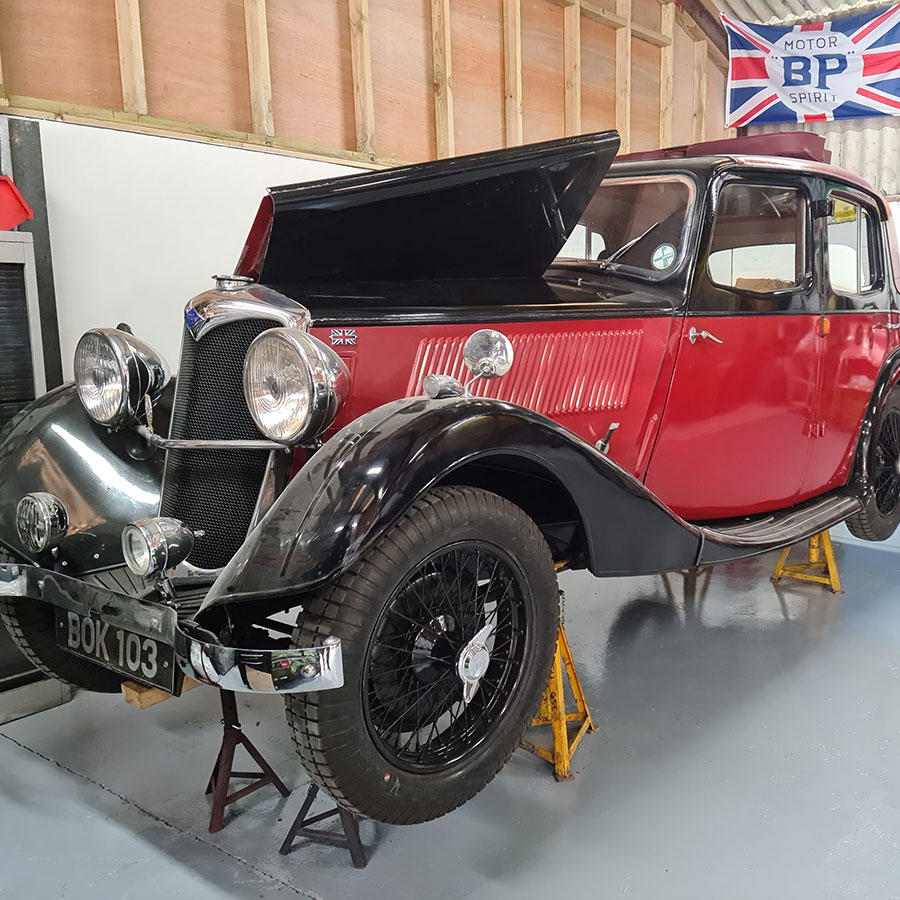 Project Details
One of our most recent projects. This wonderful pre-war thoroughbred is in for a check over and re-wire, in fact we have just started to strip out the old wiring loom. The original loom has long gone and was replaced with a heavily modified system through the early 90s when an auto electrical engineer owned the car and experimented with some unusual additions.
A new wiring loom isn't available off the shelf so we will fabricate a new one from cotton covered wiring to a relatively original type specification and look.
There will be a few modern additions. Discreet flashers hidden in the side lamps and set in to the new red lens rear lamps, coupled with working semaphores.
A discreetly mounted under the dash charge socket and a return of the rear shelf mounted battery master switch.
Alongside the wiring we will be carrying out the coachwork strip and fit for the bodyshop ahead of new fresh colour scheme.
I have a feeling this will be a project that grows and grows as we start to strip and delve, exciting times ahead...